Mr. Upgrade's exclusive airfares and booking strategies are invariably creative and often ingenious."
Professor Thomas Y. Levin
Access to the airline's best kept upgrade strategies
Never feel like you're getting taken advantage of by the airlines and learn the strategies top flyers use to fly Business and First Class for the price of coach more or less.
Get instant access to upgrade strategies that will show you how to save up to 90% on Business and First Class flights
Get access to over 24 years of upgrading strategies mostly available nowhere else, points miles redemption tricks and ticketing guides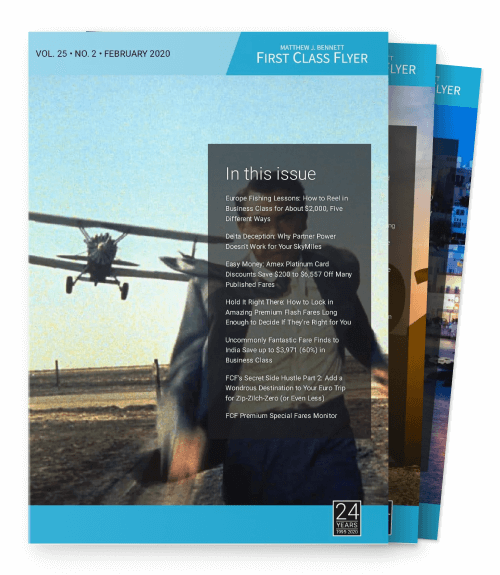 Mr. Upgrade saved me more money and on better flights than I was expecting.
FORMER WHITE HOUSE PRESS SECRETARY;
FLEISCHER SPORTS CEO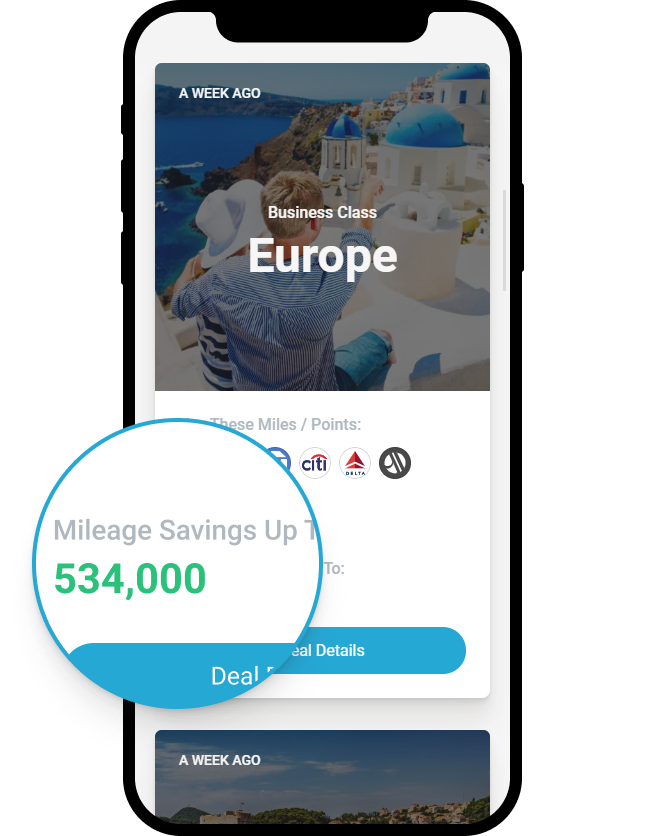 Get 5x more out of your miles. Redeem them often in 7 minutes
(or less).
Redeeming miles for Business & First Class used to be nightmare. FCF makes it impossibly easy with our Sweet Redeem flight search tools.
Choose your destination, mileage program and the month you want to travel
Select your bridge flight from your city of departure - we'll show you how to fly there for FREE in most cases
Instantly see the best months to travel and which flights are best
Get step-by-step instructions for each airline on how to book your flight often in 7 minutes.

Mr. Upgrade saved me a small fortune.
INTERNATIONAL TENNIS HALL OF FAME
Fly Business Class for the price of Premium Economy and sometimes as low as coach.
Finally, take the dream trips that have been on your bucket list, and fly in Business Class, often for the price of coach.
Click on the place you want to go and we'll show you whether to use cash or miles to get the best deal
Click book and we'll walk you through the booking steps. Search and book a flight in 7 minutes instead of 7 hours
Your vacation will start when you get to the airport because you're flying up front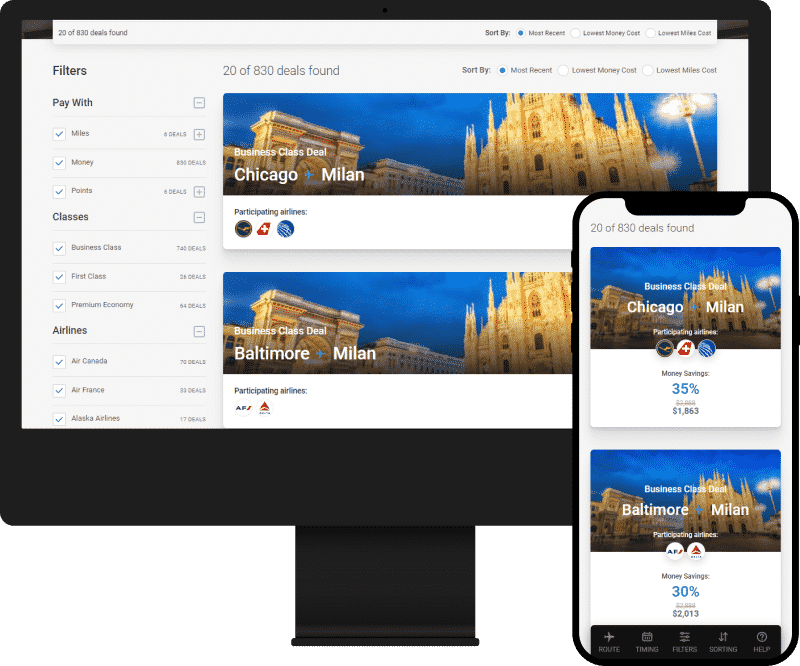 I can't say enough about Mr. Upgrade's First Class Flyer.
TWO-TIME ACADEMY AWARD WINNER,
BEST PICTURES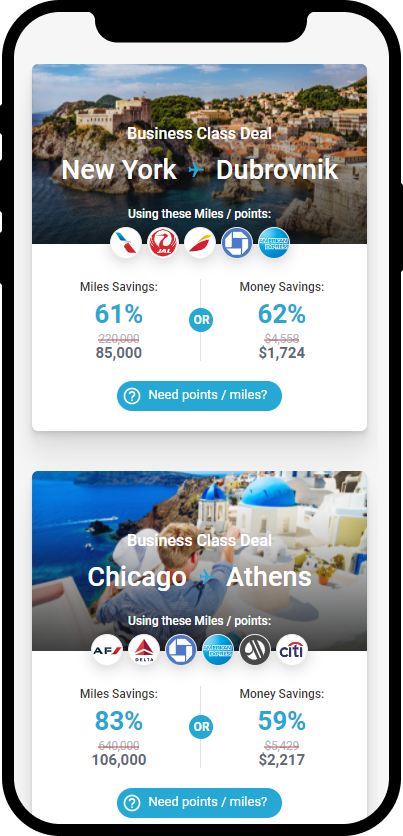 Instantly see whether to use miles or cash for the best deal
Trying to decide whether to pay in miles or cash used to require 30+ browser windows and the grit of a marathon runner. Not anymore. Just log in and we'll show you what will save you more.
Pick your destination and we'll show you miles and cash prices side by side.
Search rare flight deals - filter by miles, points, class, airlines and destination.
We

only

show you Business Class or First (and occasionally Premium Economy). Once you find the deal you want, we'll walk you through the entire booking process.

I jumped on Mr. Upgrade's Biz Class alert to Europe starting at $1,450 r/t .
HEART SURGEON NASHVILLE, TN
Fly everywhere on your bucket list cheaper than you thought possible.
We search 10,000+ flights a day (that's not a typo) to find anomaly fares that you won't find anywhere else.
Get notified immediately by email about anomaly fares that are impossible to find anywhere else.
Search our Rare Fare database to find all the latest anomaly fares (updated almost daily).
ONLY Business Class and First fare alerts (and sometimes Premium Economy)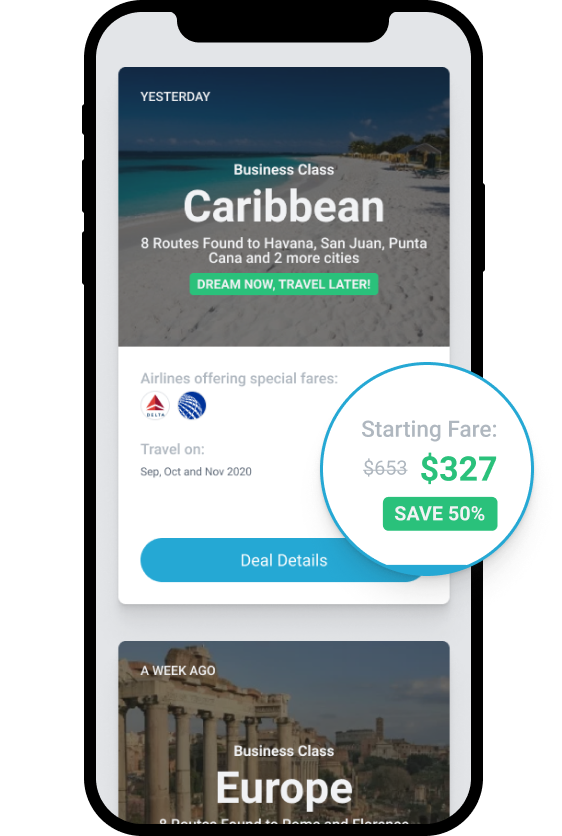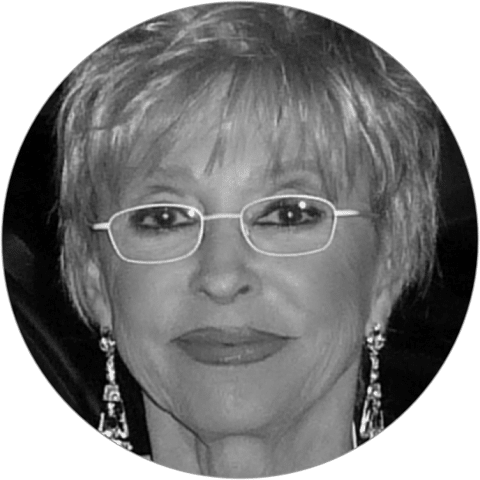 I already have an Emmy, Grammy, Oscar and Tony but now I am getting Mr. Upgrade's First Class Flyer… Heaven!
ONE OF 12 TO WIN ALL FOUR
MAJOR ENTERTAINMENT AWARDS
With Mr. Upgrade's Distinct Approach:
More Deep Sleep.
Less Counting Sheep.
For Little or No More than Coach.
Mr. Upgrade's FCF is not only the most informative newsletter of its kind, but it's a genuinely fun and interesting read.